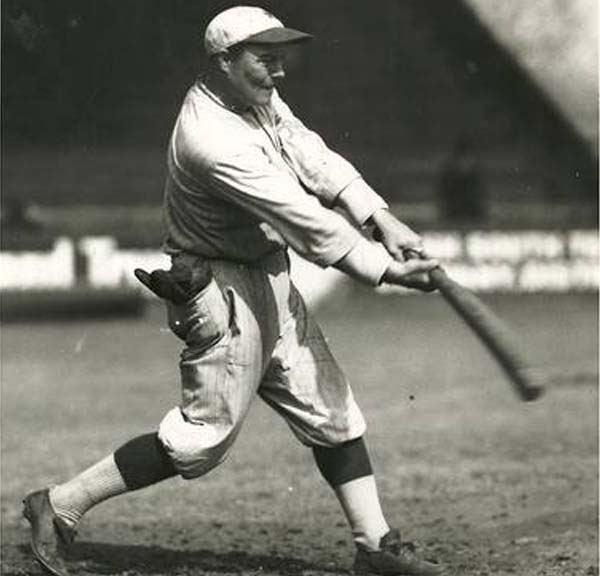 Burns, who played for 15 seasons in the Major Leagues, lived in Gloversville from 1920 until his death in 1966.
During his career he played for the New York Giants (1911-21), Cincinnati Reds (1922-1924) and Philadelphia Phillies (1925).
He played in three World Series (1913, 1917, 1921) and was instrumental in the Giants defeating the New York Yankees & Babe Ruth in the original Subway Series in 1921.
Burns led the National League in many categories during his career, including; Runs Scored (5 times), Walks (5 times), and Stolen Bases (2 times).
His 2,077 career hits ranks him 240th amongst anyone who ever played Major League Baseball. His 28 Steals of home ranks him 2nd All-Time in the National League, behind only HOF'er Max Carey.