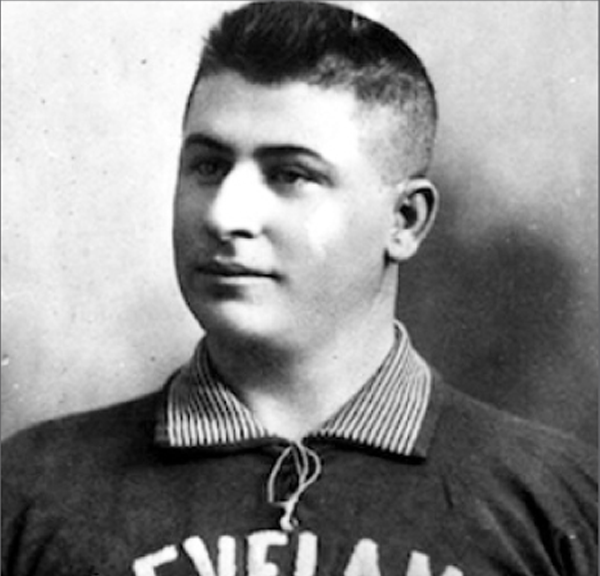 Clarence "Cupid" Childs is not yet a member of the Cooperstown Hall of Fame. But don't be too surprised if Cooperstown Pre-Integration Committee enshrines him someday; he certainly has the credentials.
Childs arrived in the majors in 1888, and for the next 13 years (mostly with Cleveland), the portly second baseman was widely acknowledged as one of the best players in all of baseball. A severe bout of malaria took him from the game in 1901, but in 1902 he came to Fulton County to attempt to mount a comeback to the majors via the Amsterdam-Johnstown-Gloversville JAGs of the minor New York State League.
His year with the JAGs was a memorable one: he was flawless gloveman, a speed demon on the base paths, and he lead the league in hitting with a .358 batting average. Childs was far and away the most popular player with JAGs fans. Sadly, Childs never did get back to the majors, but his MLB career stats are impressive.
Using the complicated SABRmetric Win/Share statistic and exstrapolating it out to a career's worth of 162-game seasons, Childs comes as the eleventh best second baseman ever, and ranks ahead of Ryan Sandberg, Rod Carew, Nellie Fox, Johnny Evers, Bobby Doerr, Tony Lazzeri, Bill Mazeroski, and Bid McPhee---Cooperstown residents all.
Over 13 years in the majors, Childs had a .306 batting average. And the .358 average for the JAGs in 1902 was the highest season average ever in franchise history.