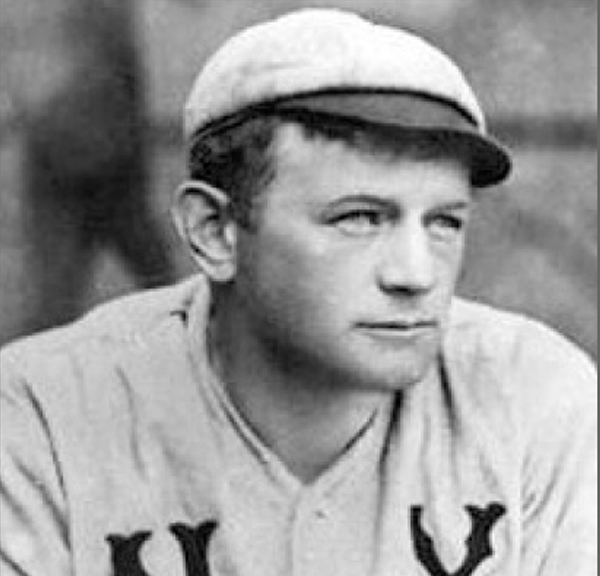 Pitcher Jack Chestro is the only former Fulton County professional baseball player to have been inducted into the Cooperstown Hall of Fame.
Righty Chesbro was 21 years old when he hurled for the 1895 Johnstown Buckskins of the New York State League. Chesbro had began the 1895 season campaign with the Albany Senators; but when the Senators folded on May 20, 1895, Johnstown immediately signed him.
The Buckskins had a poor team that year, and Chesbro was a rare bright spot. His reported 2-9 win/loss record for the Johnstownians is a bit deceiving; Chesbro lost a lot of low scoring games and received little run-support from the light hitting Buckskins.
Following his only season in Fulton County, Chesbro steadily graduated through the ranks of the minor leagues, and broke into the majors with the Pittsburgh Pirates in 1899. In 1902 he led the National League in wins and winning percentage (28 and .824, respectively), before making national headlines by jumping to the upstart New York Highlanders of the newly-formed American League.
The Highlanders would soon change their nickname to Yankees, and Chesbro holds the distinction of being the first pitcher to win a game in New York Yankee franchise history. All told, he had five 20-game winning MLB seasons, including an incredible 41-win year in 1904, His primary pitch was the spitball, which wasn't outlawed until 1920.
He retired in 1909 at age 35, but unsuccessfully attempted a comeback during Spring Training in 1912. His MLB career pitching record was 198-132 in eleven big league seasons. Chesbro, a lifelong Western Massachusetts resident, was a 1946 Veterans Committee Hall of Fame Cooperstown inductee.